Hospitality and service sector recruitment
We aim to identify today's and tomorrow's talents for your success in the hospitality and food & beverage sectors, as well as for tourism & leisure, luxury retail and silver economy companies worldwide.
We will only submit the closest matching profiles to suit your needs. We will act as a brand ambassador on your behalf and carry your values.
We have built a strong network of over 2000 candidates through our more than 20 years of experience in recruitment. We keep track of their careers, regularly meet with new talents and will approach key players when needed, and based on our clients' requirements.
Hospitality and restaurant industry
Travel & leisure
Luxury retail
Healthcare and senior economy
Hospitality and restaurant industry
We handle management positions, executive committee and General management roles as well as Head Office positions for hotel groups (operations, finance, human resources). Our clients are independent hotels, franchise and affiliated hotels, hotel groups and family offices, fine-dining restaurants, commercial and theme restaurants as well as contract catering.
Travel & leisure
We hire managers for business units and Head Office roles (operations, finance, human resources) for leisure parks, tourist destinations, « holiday villages », travel agencies and online travel agents, airlines…
Luxury retail
For private hospitals, clinics, retirement homes, we offer our recruitment services for General management and Head Office positions (operations, finance, human resources).
Healthcare and senior economy
For leather good makers, watch makers, department stores, we are able to identify store managers, business unit managers and Head Office positions (operations, finance, human resources).
"Our priority is our client"
Fee structure
We offer competitive flat fees which are tailor-made based on the type of company, the position researched and its complexity. With some exceptions, we ask for a retainer at the outset of the assignment.
Our guarantee covers the first trial period and it can be extended with a 15% surcharge over the initial flat fee.
Consulting services
We have partnered with a number of recognized professionals to help our clients in their development. The following services are available upon request through our select partners.
Training
Coaching
Legal and organisational advice
Accounting / payroll
Financial audit
Culinary and food service consulting
Revenue and Yield Management
Hospitality consulting
The quality of being dedicated or committed to a task or purpose
Testimonies and references
We strongly believe that our success lies in our clients' and candidates' satisfaction. For this reason, we do welcome any feedback, which will be shared in this section with your approval.
WRITE A REVIEW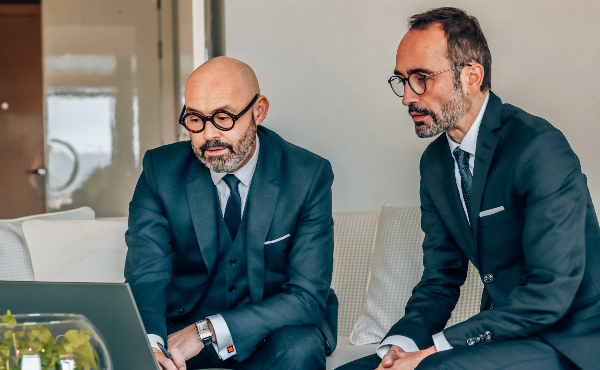 I would like to take this opportunity [of this message] to salute you but also, and above all, to thank you all for having played a major role in my professional career, of which I have only very fond memories.
Jean-Paul L. (candidate)
You were instrumental in my career, and thanks to you I was lucky to be be given the opportunity to bring a new lustre to a superb hotel in the South of France where you placed me as General Manager. I also want to thank you for the warm welcome you gave to one of my "protégés" more recently! I want to underline here that you are true pros. And God knows I am not friends with headhunters, but you are above and beyond!
Philippe A. (candidate)
We own a family hotel with 40 bedrooms in the 6th arrondissement of Paris.
I would like to thank Séverin Ferrand who assisted us in the recruitment of our Hotel Director.
He listened to us with intelligence and tact to help us define our research with precision. The candidates he introduced to us were all of such high quality that our selection was very challenging but we made a decision on our new director and we are delighted. I of course retain the professionalism of Upscale but above all their ability to understand people.
Frédéric L. (client)
My first encounter with Pascal Guillory goes back to the time when, after a first experience in south of France, I was looking for work in Paris. Throughout my career, he always listened and provided me with advice to guide me in my choices. When I had the chance to be part of an hotel opening in Paris in 2011 and had to recruit quite diverse profiles, I naturally called him and Séverin. They both understood very quickly our needs and expectations, were able to introduce candidates matching our specifications and respond to our emergencies. For example, when I was looking for an assistant to help me set up the hotel opening, Pascal who knew me well immediately introduced the one person who perfectly matched my expectations but also my personality. Our collaboration exceeded my expectations and proved instrumental in the success of the opening from the Human Resources' perspective. It is one of the few examples of succesful cooperation with Pascal or Séverin which enabled me to succeed in my mission to recruit talents.
Valérie R. (client & candidate)
I had the pleasure to meet Séverin at the end of 2012, at which time I was looking for work in Paris after moving there. I appreciated his technical expertise and professionalism then and still do now. Since then, he has provided an attentive ear, advice and opportunities on a regular basis. The offers we discussed over all these years always matched my career path and wishes. I feel like the service he provides is very personalized, and it really makes a difference. I therefore have no hesitation in recommending Upscale HR Consulting warmly!
Claire H. (candidate)
The feeling or attitude that you have no special importance that makes you better than others
Career path and professional advice
We will take good care of our relationship with you because we plan to be there for you in the long term. For this reason, we invite you to give us news on a regular basis so that we may keep track of your career path and of your evolving skill set.
Without regular communication, there is a chance that we won't know you well enough to represent you to our client. We need to know your state of mind and values so that we may try to match them with our assignments.
We like to say that we can provide you with direction
but the sole driver of your career path is you!
Rather than career management specialists, we like to think of ourselves as partners in your career growth. Rest assured that your profile will be safe in our bank of talents and will only be disclosed to a client with your approval.
During your career, there is a chance that you get as much advice as you get to meet recruitment professionals.
For this reason, we have summed up a few recommendations, which only reflect our own experiences and are based on common sense.
"Our candidates are our future clients"
Career opportunities
We will publish job offers on this page occasionally and invite you to follow our offers over social networks.
As a rule, we will pro-actively contact candidates from our bank of talents when an opportunity matching their professional background arises. If you are not a candidate yet, you can send us your details.
Submit your CV
Would you like to know about the latest opportunities matching your skills? Do you need career advice? Please send us your CV and we'll get back to you shortly to setup a preliminary interview.
I SEND MY CV
The feeling you show when you accept that different customs or cultures are different from your own and behave towards them in a way that would not cause offence
Our experience
Our passion and qualifications in hospitality management, coupled with our years of experience have allowed us to build strong track records in the industry, particularly in the Human Resources and Rooms Division divisions.
With UPSCALE HR Consulting, our aim is to expand our services to the service industry as a whole, based on our belief that hospitality professionals are a strong added value in other areas where customer experience is paramount.
Our 20+ years market experience allows us to provide a quick and qualified response to the customer's needs. Our training in hospitality has taught us the value of the word "service", the demand for accurate and thorough work, the sense of detail and the importance of human relations.
Our approach is based on 3 values
We are committed to helping you find the perfect match. We will devote our expertise to quickly assess the consistency of your offer with the market.
Our communication skills allow us to evaluate applications without judgement.
Characterizes the relationship we have with our clients and our candidates. R also stands for Reactivity: our local and international network allows us to promptly resolve all "who, what, where" questions.
"We take our work seriously without taking ourselves too seriously"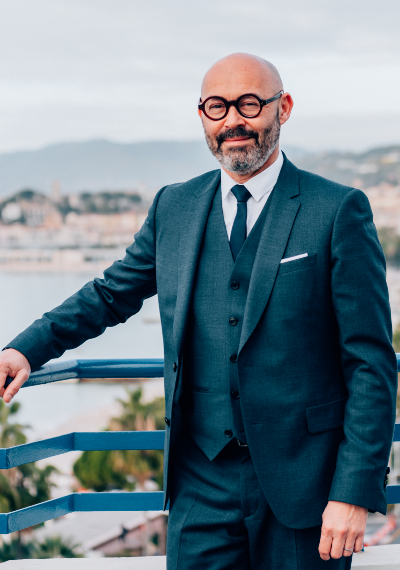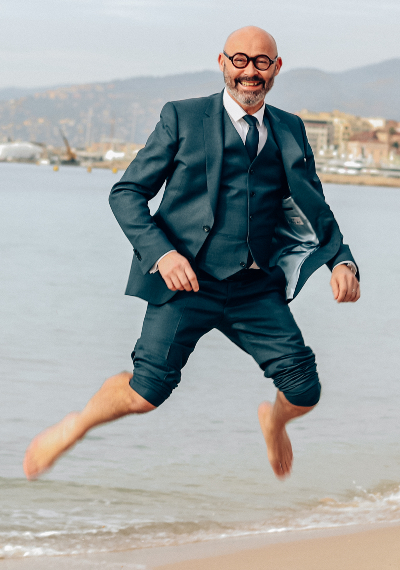 Pascal Guillory
Studied at the hotel school in Bourges
Human resources exposure with InterContinental in Paris
20 years of recruitment experience within an international firm
Active member of a charitable theater company
Contact Pascal Guillory
+33 7 68 76 52 52 – pascal@upscalehr.com
Séverin Ferrand
Studied at hotel schools in Paris and Grenoble
15 years of experience in reception and rooms division in Paris and New York
8 years in an international recruitment firm
Wristwatch collector and food lover
Contact Séverin Ferrand
+33 7 68 57 68 38 – severin@upscalehr.com